Description
JMA901DA
Breytistykki til þess að nota F-mount linsurnar þínar á Z-línunni (Z-mount myndavélum)
Superb glass never goes out of style.
Great glass endures. That's why Nikon cameras—from the Nikon F in 1959 all the way to D850—have remained compatible with nearly all F-mount NIKKOR lenses. Why would things be any different with the Nikon Z? The Mount Adapter FTZ lets you keep shooting the lenses you know and love while also gaining the benefits of the new Z system. The legacy of compatibility continues.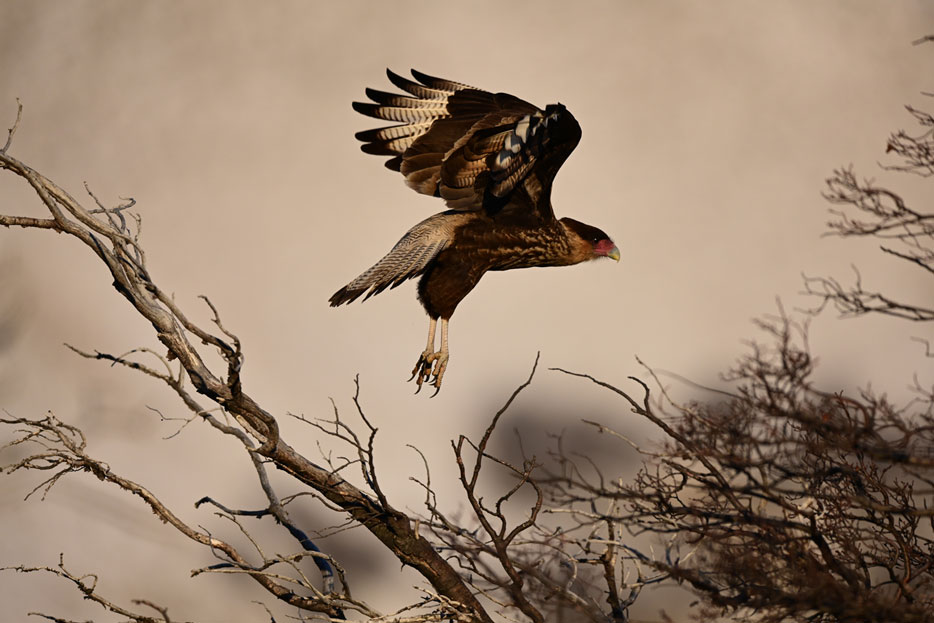 Teach your favorite lenses some new tricks.
Proven optics meet the latest imaging advancements.
On a Z camera with the Mount Adapter FTZ, compatible F-Mount NIKKOR lenses retain all of their sharpness and superb rendering power. Plus, they gain so much—smooth, fast Hybrid-AF*, silent shooting, breakthrough low-light performance, the benefits of in-camera VR image stabilization when used with Z cameras that feature in-camera VR and more.
*Full AF/AE supported when using AF-S D/E, AF-P type G/E, AF-I type D and AF-S/AF-I teleconverters.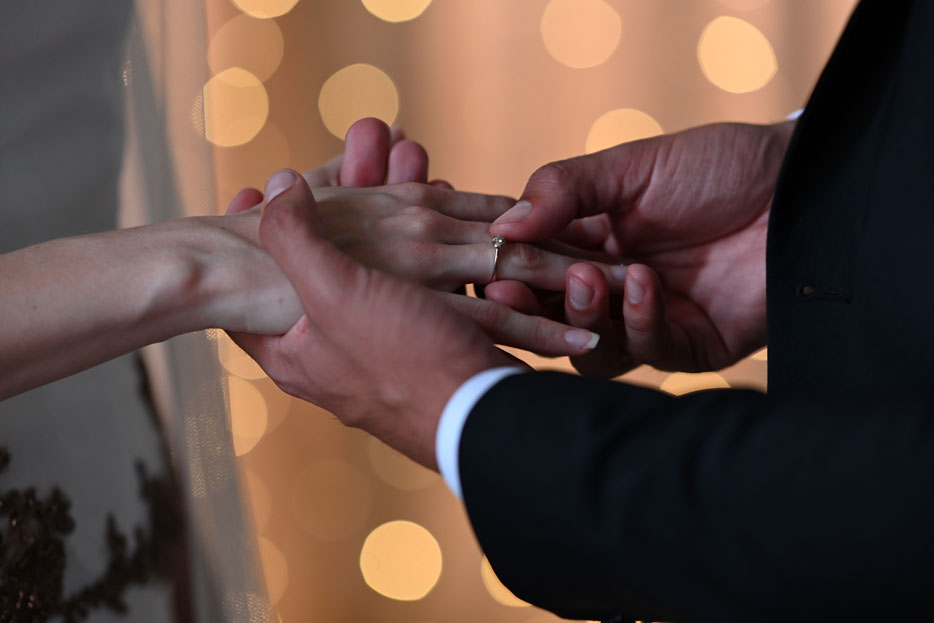 Steadier than ever.
On a Z camera that features in-camera VR, every lens has VR.
For the first time, you can experience fast aperture NIKKOR primes like the AF-S NIKKOR 105mm f/1.4E ED or AF-S NIKKOR 24mm f/1.4G ED with up to 5 stops of 3-axis VR image stabilization. NIKKOR lenses that already have VR, like the AF-S NIKKOR 70-200mm f/2.8E FL ED VR, get the added benefit of roll axis for a total of 3-axis VR. Just add the optional Mount Adapter FTZ and you're good to go.
NOTE: Many non-CPU lenses can also benefit from in-camera VR when registering the focal length into the camera.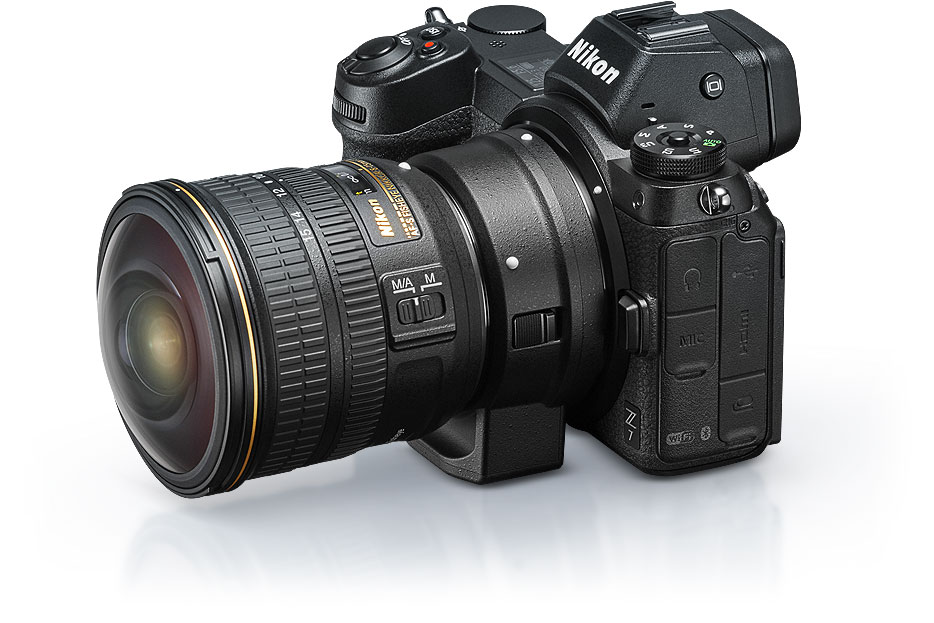 Precisely matched.
Camera and lens in harmony.
Crafted from rugged Magnesium Alloy and weather-sealed against dust and moisture, the Mount Adapter FTZ preserves the durability of your camera body and lens. An integrated tripod mount keeps the stress of long lenses off the camera body.**
**If the F-mount lens you're using has its own tripod mount, use it instead of the tripod mount of the Mount Adapter FTZ.
It is recommended to use Mount Adapter FTZ II for the Z 9. This adapter has no tripod mount which facilitates improved operability when using the vertical grip.
Cutting edge tech you can trust.
Not all adapters are created equal.
The Mount Adapter FTZ is the only adapter built by Nikon for Z series cameras. This meticulously engineered adapter is designed to recreate the flange distance and mount diameter of a Nikon F-mount DSLR, ensuring that autofocusing of compatible F-mount lenses will work as expected.* There is no glass inside of the adapter, ensuring no loss of image quality and the connection between the camera mount and lens is precisely parallel, critical for sharpness outside of the center of the image.
*Full AF/AE supported when using FX or DX AF-S Type G/D/E, AF-P type G/E, AF-I type D and AF-S / AF-I Teleconverters.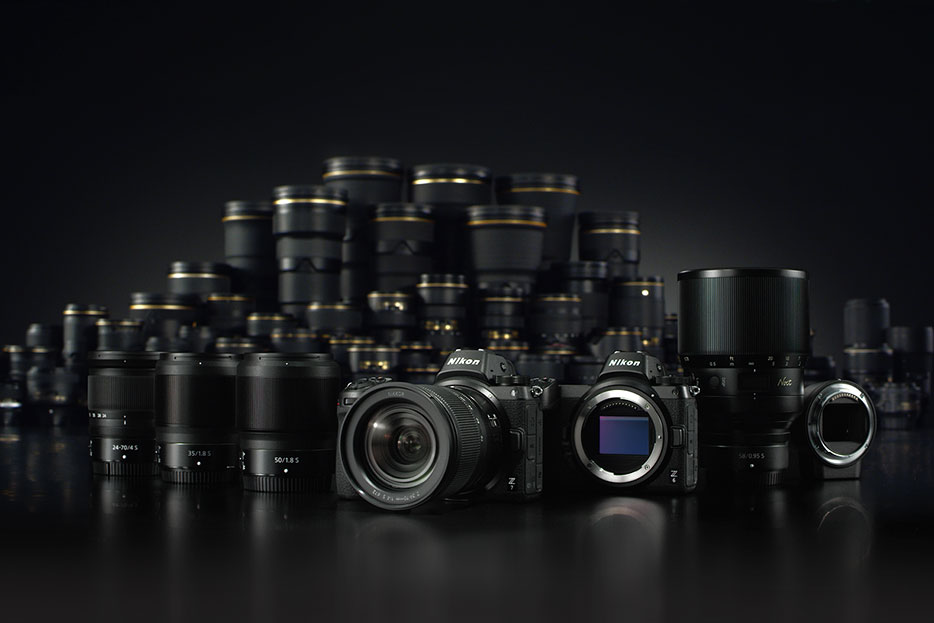 So many possibilities.
Compatible with a huge selection of NIKKOR lenses.
The Mount Adapter FTZ works with approx. 360 lenses in total, over 90 of which are AF-S, AF-P or AF-I type and have full AF/AE capability.