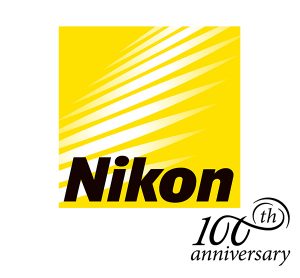 &nbsp

Verð á heimasíðu er einungis til viðmiðunar og birt með fyrirvara um villur. Verð getur breyst án fyrirvara vegna gengisbreytinga.
Vinsamlegast hafið samband til að fá rétt verð og lagerstöðu á vörum.

&nbsp

Nikkor Z Zoom linsur
Nikkor Z 14-24 f2,8 S

Væntanlegt

Z-Mount Lens/FX Format
Aperture Range: f/2.8 to f/22
Four ED and Three Aspherical Elements
ARNEO and Nano Crystal Coatings
Stepping Motor AF System
Programmable Control Ring
Information OLED Panel and L.Fn Button
Weather-Sealed Design, Fluorine Coating
Accepts 112mm Filters and Rear Gels
Rounded 9-Blade Diaphragm
Nikkor Z Fastar Linsur
NIKKOR Z 20mm f/1.8 S

Væntanleg

Expansive views. Exceptional details.

Combining the unique, ultra-wide perspective of a 20mm prime with the speed and low light capabilities of an f/1.8 maximum aperture, the NIKKOR Z 20mm f/1.8 S brings beautiful context to your full-frame lens arsenal. Its angle of view excels at landscape and wide interior shooting, while its speed makes it superb for environmental portraits with lush, soft backgrounds, and for low light shots that are sharp and clean with faithful point light reproduction. And the NIKKOR Z 20mm f/1.8 S is truly cinematic with video enhancements that ensure silent autofocusing without breathing, and smooth aperture and ISO control.

Focal Length 20mm
Maximum Aperture f/1.8
Minimum Aperture f/16
Lens Mount Nikon Z
Format Compatibility Full-Frame
Angle of View 94°
Minimum Focus Distance 7.87″ / 20 cm
Maximum Magnification 0.19x
Optical Design 14 Elements in 11 Groups
Diaphragm Blades 9, Rounded
Focus Type Autofocus
Image Stabilization No
Filter Size 77 mm (Front)
Dimensions (ø x L) 3.33 x 4.27″ / 84.5 x 108.5 mm
Weight 1.11 lb / 505 g
Nikkor Z Breytistykki
Nikkor Fastar linsur
Nikkor Aðdráttar linsur
Nikkor Micro linsur
Nikkor Fisheye linsur
Nikkor Extenders
Nikon Speedlite
Nikon Sjónaukar
Nikon Sportstar EX 8×25 DCF

20.900

kr.

Léttur sjónauki með þunnu, stílfærðu húsi, 8x stækkun, 25 mm linsu í hlutgleri og breiðu sjónsviði. Fjölhúðaðar linsur veita bjartar, skýrar myndir, jafnvel í lítilli birtu. Húsið er þakið gúmmíhúð til að fá öruggt grip og sjónaukinn er nógu fyrirferðarlítill til að passa auðveldlega í vasa eða poka. Þessi gerð, sem er hinn fullkomni ferðafélagi er tilvalin fyrir margvíslegar athafnir, þar með talið gönguferðir, náttúruskoðun, eða til að horfa á íþróttaatburði.

Nikon Marine 7×50 IF WP

78.500

kr.

Binoculars Nikon Marine 7×50 IF WP with its 50mm wide entry lens and Nikon multilayer lens coating enrapture with sharp and bright image even at the low light conditions. They have a good combination of excellent optical characteristics and ergonomically designed housing, which is as expected water and a blow resistant. Binoculars are also designed for those who are wearing glasses. Therefore with its floating belt they are indispensable equipment for every sailor. Nikon Marine series has been especially developed for nautical use and for users who want to relay on water resistant and superb optical characteristics.  All the binoculars of this series have a Porro prism optical system and are filled with nitrogen to assure the use without any compromise even at really low temperatures or to prevent dewing at the inner side of the lenses. Some of the binoculars of Nikon Marine series are also equipped with build in compass and are especially appropriate for navigational usage. The series is also designed for an easy use with glasses, because of the longer distance between the eye and lenses (eye relief).

Nikon 7×50 IF HP WP Tropical

144.500

kr.

BAA190EA
Waterproof (up to 5m/16.4 ft. for 5 minutes) and fog-free with nitrogen gas
Horizontal and vertical scales for measuring dimensions or distances (scale type)
High-eyepoint design for a clear field of view
Large objective diameter for bright image
Can be fixed to a tripod using optional tripod adaptor
Polarising filter and horn-shaped rubber eyecup are available (options)

Distance scale

You can measure dimensions or distances if you know one of the values.

Nikon 10×50 CF WP

89.900

kr.

Waterproof, fog-free Nikon binoculars 10x50CF WP are ideal for outdoor use. Bright, beautifully defined images are delivered by superior quality, multilayer-coated objective lens. Originally designed for use under severe environment, for example, for marine use, nitrogen gas provides added resistance to the effects of changes in climate or weather. Furthermore, the rubber armouring ensures reliable performance and a comfortable grip, even during prolonged use. These binoculars ensure worry-free viewing of the great outdoors.