&nbsp

Verð á heimasíðu er einungis til viðmiðunar og birt með fyrirvara um villur. Verð getur breyst án fyrirvara vegna gengisbreytinga.
Vinsamlegast hafið samband til að fá rétt verð og lagerstöðu á vörum.

&nbsp

Þrífætur
Manfrotto Compact Light

12.900

kr.

MNMKCOMPACTLT-BK

Extremely compact, take it anywhere
Ball head with one knob to lock all adjustments
Quick and easy camera connection with wheel attachment
Our lightest Manfrotto tripod, weighing only 800g
Easy to transport, highly portable thanks to padded carrying bag
Einfætur
Manfrotto Element MII Monopod

9.900

kr.

Designed to support DSLRs, CSCs and compact cameras
Extremely portable and highly versatile monopod
Sturdy, compact and lightweight aluminium construction
Secure in the field thanks to ergonomic wrist strap & hand grip
Convertible screw 1/4" & 3/8" for camera or head connection
Hausar
Manfrotto MH293D3-Q2 3 Way Head

9.990

kr.

Independent control on 3 axes to reach great framing precision
Unique mechanism of foldable handles when not in use
Maximum portability thanks to its Adapto body
Leveling bubble for ease framing
Quick release for easy and completely safe set up

Manfrotto MH492 Ball Head

10.900

kr.

Multipurpose Tripod head made for compact system cameras
Easy locking and full pan and tilt movement
Strong enough to easily support up to 4kg
Features standard 9.5mm bottom attachment for versatility
¼' standard camera screw

Manfrotto MH494 Ball Head

17.900

kr.

Flawless smoothness for easy framing
Independent panoramic movement for easy landscape shots
Independent friction control to balance your equipment
200PL-PRO plate (RC2 & Arca-swiss compatible)
Unique premium design, strong and lightweight
Safety Payload: 9 Kg

Manfrotto MH496 Ball Head

18.900

kr.

Flawless smoothness for precise framing
Independent panoramic movement for easy landscape shots
Independent friction control to balance your equipment
200PL-PRO plate (RC2 & Arca-swiss compatible)
Lightweight and strong body holds up to 10kg

Manfrotto X-PRO 3-Way Head

26.900

kr.

Retractable levers for compactness and easy carrying
Friction control for more precise framing and shooting
Levelling bubble for accurate framing on all axes
Weighs just 1kg but supports up to 8kg of equipment
Strong, lightweight, durable aluminium body

Manfrotto XPRO-3W – Geared 3 Way Head

35.900

kr.

Frame and shoot precisely by adjusting with the micrometric knob
Extremely lightweight thanks to its Adapto body
Levelling bubble for versatile, accurate composition
Move the axes faster by loosening the locking system
Quick and easy to set up thanks to its 200PL plate
Aukahlutir
Manfrotto G200 Sand Bag Medium 10kg

9.990

kr.

MNG200-1

Medium-sized sandbag for balancing heavy gear
Max payload of 10Kg when filled
Made of resilient black nylon
Does not include sand
Ideal for turning light stands into boom stands

Manfrotto 100mm Half Ball 500Ball

11.900

kr.

Ø100mm Half Ball made in aluminum for pro-high durability use
universal 3/8 screw for head attachment
Long ergonomic locking handle

Half ball for levelling video heads on video tripods provided with 100mm bowl.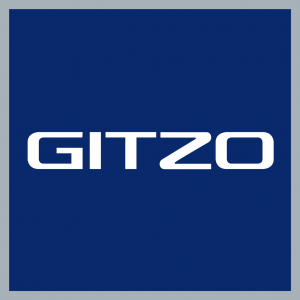 Þrífætur & Hausar
Gitzo Quick Release Plate D Profile W/ rubber grip

8.590

kr.

Rubberized Quick Release Plate head accessory
Maximum grip and reliability of the camera attachment
Arca-Swiss compatible
Includes one 1/4" screw
1/4" thread and 1/4"-3/8" screw adapter included

Gitzo Short Spike and Rubber Foot 38mm

8.990

kr.

Tripod accessory set of 3 short spike and rubber cap feet
38mm foot diameter
Suitable for Gitzo tripods with 3/8″ screw attachments
High-quality stainless steel and resistant rubber material

Gitzo Quick Release Plate, Long D Profile W/ rubber grip

17.900

kr.

Rubberized Quick Release Long D Plate head accessory
Maximum grip and reliability of the camera attachment
Arca-Swiss compatible
Ideal for Long Lenses
Includes 3 x 1/4" screws and a 1/4"-3/8" screw adapter

Gitzo Adventury Backpack 30L

40.900

kr.

GCB AVT-BP-30

Holds pro-sized gear like 1DX with up to 400mm f/4 tele attached
Gitzo G-Cushion removable insert for superior protection
Multi link strap to carry big tripods
Expandable roll top for personals
Water repellent materials for extreme situations

INTERNAL DIMENSIONS

28 x 17 x 47 cm

CAMERA INSERT DIMENSIONS

23 x 16 x 38 cm

EXTERNAL DIMENSIONS

31 x 19 x 48 cm

Gitzo GH1382TQD

43.500

kr.

SAFETY PAYLOAD UNI/PDR

11 kg

SAFETY PAYLOAD WEIGHT

11 kg

BUBBLE SPIRIT LEVEL (NO.)

1

Gitzo Carbon Microphone Boom (series 2, 5 sections)

49.900

kr.

GB2551L

341cm, series 2 Carbon eXact microphone boom
G-lock ultra make it quick and rigid while operating
Facilitated cable handling, quick and secure setup anywhere
Ergonomic front-hand rubber grip and rubber foot for comfort
Connects to most mic holders

Gitzo Microphone Boom ( series 4, 4 sections

51.900

kr.

GB4541

277cm, series 4 Carbon eXact microphone boom
G-lock ultra make it quick and rigid while operating
Large 25.3mm end tube allows inserting of most XLR connecters
Ergonomic rubber grip and pinch-free rubber foot for comfort
Connects to most mic holders

SAFETY PAYLOAD WEIGHT

2 kg

UPPER DISC DIAMETER

35 mm

Gitzo Adventury Backpack 45L

56.000

kr.

GCB AVT-BP-45

Holds pro-sized gear like 1D X with 600mm f/4 tele attached
Gitzo G-Cushion removable insert for superior protection
Infinity side pocket for xlong tripods or accessories
Expandable roll top for personals
Water repellent materials for extreme situations

INTERNAL DIMENSIONS

32 x 19 x 54 cm

CAMERA INSERT DIMENSIONS

30 x 18 x 52 cm

EXTERNAL DIMENSIONS

35 x 22 x 55 cm

COMPATIBLE DRONES MODELS

DJI Phantom 4, DJI Phantom 4 Advanced, DJI Phantom 4 Pro

LAPTOP COMPARTMENT DIMENSIONS

27 x 2 x 39 cm

Gitzo GH1382QD

57.500

kr.

Medium sized tripod ball head for absolute precision
Designed for series 0 and 1 mountaineer tripods
Independent pan lock and friction control
True friction control for comfortable framing adjustments
Arca-Swiss compatible plate, 1/4″ top attachment

Gitzo GT1830

64.400

kr.

Excellent Load Capacity
Reduced Weight
Opens in Less Than 15 Seconds
Anti-Dust Leg Locking System
Tripod Head Not Included

Gitzo GT1840C

64.400

kr.

GT1840C

Excellent Load Capacity
Reduced Weight
Opens in Less Than 15 Seconds
Anti-Dust Leg Locking System
Tripod Head Not Included

Gitzo GH3382QD

64.900

kr.

SAFETY PAYLOAD UNI/PDR 

20 kg

SAFETY PAYLOAD WEIGHT

18 kg

BUBBLE SPIRIT LEVEL (NO.)

1

Gitzo GT2840C

72.600

kr.

Basalt Compact Tripod (Series 2)

Excellent Load Capacity
Reduced Weight
Folds to Less Than 43 cm
Opens in Less Than 15 Seconds
Anti-Dust Leg-Locking System
Tripod Head Not Included

Gitzo GT3840C

85.900

kr.

15 kg Load Capacity
Reduced Weight
Folds to Less Than 43
Opens in Less Than 15 Seconds
Anti-Dust Leg-Locking System
Tripod Head Not Included

Gitzo Tripod Traveler, Series 0, 4 Sections

93.900

kr.

Ultra-compact, headless 4-section Carbon fiber tripod
2 leg angles, short column included for ground level shooting
Included shoulder strap for easy carrying
Incredibly light, just 895 grams
Easily attach heads and accessories via 1/4″ and 3/8″ attachment
Leg Sections: 4
Weight: 0,895 kg
Min Height: 20 cm
Safety Payload Weight: 10 kg
Maximum Height: 122,5 cm
Closed Height: 36,5 cm

Gitzo GT3532

117.990

kr.

SAFETY PAYLOAD WEIGHT

21 kg

MAXIMUM HEIGHT (WITH CENTER COLUMN DOWN)

133 cm

Gitzo Tripod Traveler, Series 2, 4 Sections

119.900

kr.

The Gitzo GT2545T Series 2 Traveler carbon fiber tripod is the strongest professional, headless 4-section travel support with an 180° leg folding system pioneered by Gitzo, which enables its legs to reverse-fold around the center column and an optional ball head, allowing it to fold down to 44.5 cm.
The GT2545T weighs 1.33 Kg, is taller than its predecessor, extending to a height of 154.5 cm and holds up to 12 kg of gear. It is recommended for use with 200mm lenses (300mm maximum). With its included short center column inserted, the tripod gets down to 22 cm for low-angle or macro shots.
This tripod has the largest tube diameters in the Traveler range. It features Carbon eXact legs for superior strength and stiffness and the "Traveler G-lock" – a travel-size version of Gitzo's G-lock, specifically designed to ensure security in more compact tripods. Its specially-designed rubber feet are easily interchangeable with Gitzo's optional feet (e.g. spikes, large feet). The Gitzo GT2545T has a 1/4″ and 3/8″ top attachment to easily attach heads or other accessories and comes with its own shoulder strap for comfortable carrying. It is the ideal tripod for professional photographers who use longer lenses or require the highest stability on the move.

Gitzo GT3542L

128.900

kr.

SAFETY PAYLOAD WEIGHT

21 kg

MAXIMUM HEIGHT (WITH CENTER COLUMN DOWN)

150 cm

Gitzo GT3543XLS

147.900

kr.

Weight 2290 g
Material CarbonExact
Safety Payload Weight 25 kg
Legs Tube Diameter 21.7, 25.3, 29, 32.9 mm
Leg Sections 4
Leg Angles 23°, 53°, 86°
Top Attachment 3/8″ screw
Min Height 10 cm
Maximum Height 202 cm
Maximum Height (with Center Column Down) 202 cm
Closed Length 71 cm
Upper Disc Diameter 70 mm
Bubble Spirit Level (No.) 1
Carrying Bag Included none
Center Column no center column
Color Noir Decor
Easy Link Yes
Series 3
Leg Type Single
Leg Lock Type Twist Lock
Maximum Working Temperature 70
Minimum Working Temperature -30

Gitzo GT2532

149.900

kr.

Weight 1670 g
Material Carbon Fiber
Safety Payload Weight 18 kg
Legs Tube Diameter 21.7, 25.3, 29 mm
Leg Sections 3
Leg Angles 23°, 55°, 83°
Top Attachment 1/4″ screw, 3/8″ screw
Min Height 16 cm
Maximum Height 166 cm
Maximum Height (with Center Column Down) 138 cm
Closed Length 65 cm
Upper Disc Diameter 60 mm
Carrying Bag Included none
Center Column rapid
Color Noir Decor
Leg Type Single
Leg Lock Type Twist Lock
Maximum Working Temperature 70
Minimum Working Temperature -30

Gitzo GT2542

156.900

kr.

Weight 1680 g
Material Carbon Fiber
Safety Payload Weight 18 kg
Legs Tube Diameter 18.3, 21.7, 25.3, 29 mm
Leg Sections 4
Leg Angles 23°, 55°, 83°
Top Attachment 1/4″ screw, 3/8″ screw
Min Height 15 cm
Maximum Height 167 cm
Maximum Height (with Center Column Down) 139 cm
Closed Length 56 cm
Upper Disc Diameter 60 mm
Carrying Bag Included NONE
Center Column rapid
Color Noir Decor
Easy Link No
Leg Type Single
Leg Lock Type Twist Lock
Maximum Working Temperature 70
Minimum Working Temperature -30

Gitzo GT5563GS

212.900

kr.

Weight 3560 g
Material CarbonExact
Safety Payload Weight 40 kg
Legs Tube Diameter 21.7, 25.3, 29, 32.9, 37, 41.3 mm
Leg Sections 6
Leg Angles 26°,55°,89°
Top Attachment 3/8″ screw
Min Height 10 cm
Maximum Height 278 cm
Maximum Height (with Center Column Down) 278 cm
Closed Length 73 cm
Upper Disc Diameter 90 mm
Bubble Spirit Level (No.) 1
Carrying Bag Included none
Center Column no center column
Color Noir Decor
Easy Link Yes
Series 5
Leg Type Single
Leg Lock Type Twist Lock
Maximum Working Temperature 70
Minimum Working Temperature -30